You are looking for a new bow for LARP, archery or archery games that is
uncomplicated
pardoning mistakes
easy to clean
pinpoint
sturdy
durable and
well-priced?
Bows made of modern materials suppl exactly that!
A proper bow made of good wood requires competent care and is not cheap. Whoever turns to the supposedly inexpensive alternative "rattan" ("Manau") has hardly a chance to get familiar with this type of sport.
This material, made from a Far Eastern tendril, is that popular in furniture building because it can easily be bent into any form and quickly loses its tension.
Exactly these features however make rattan bows an annoying and frustrating toy. A bow the speed of which changes with every shot does not allow constant results.
Bows made of modern materials
Based on this tiresome experience, IDV developed a bow for beginners which is easy to care, without having to forego accuracy and constant flight behaviour.
The result was a bow coping with almost everything and delivering proper results even in competitions.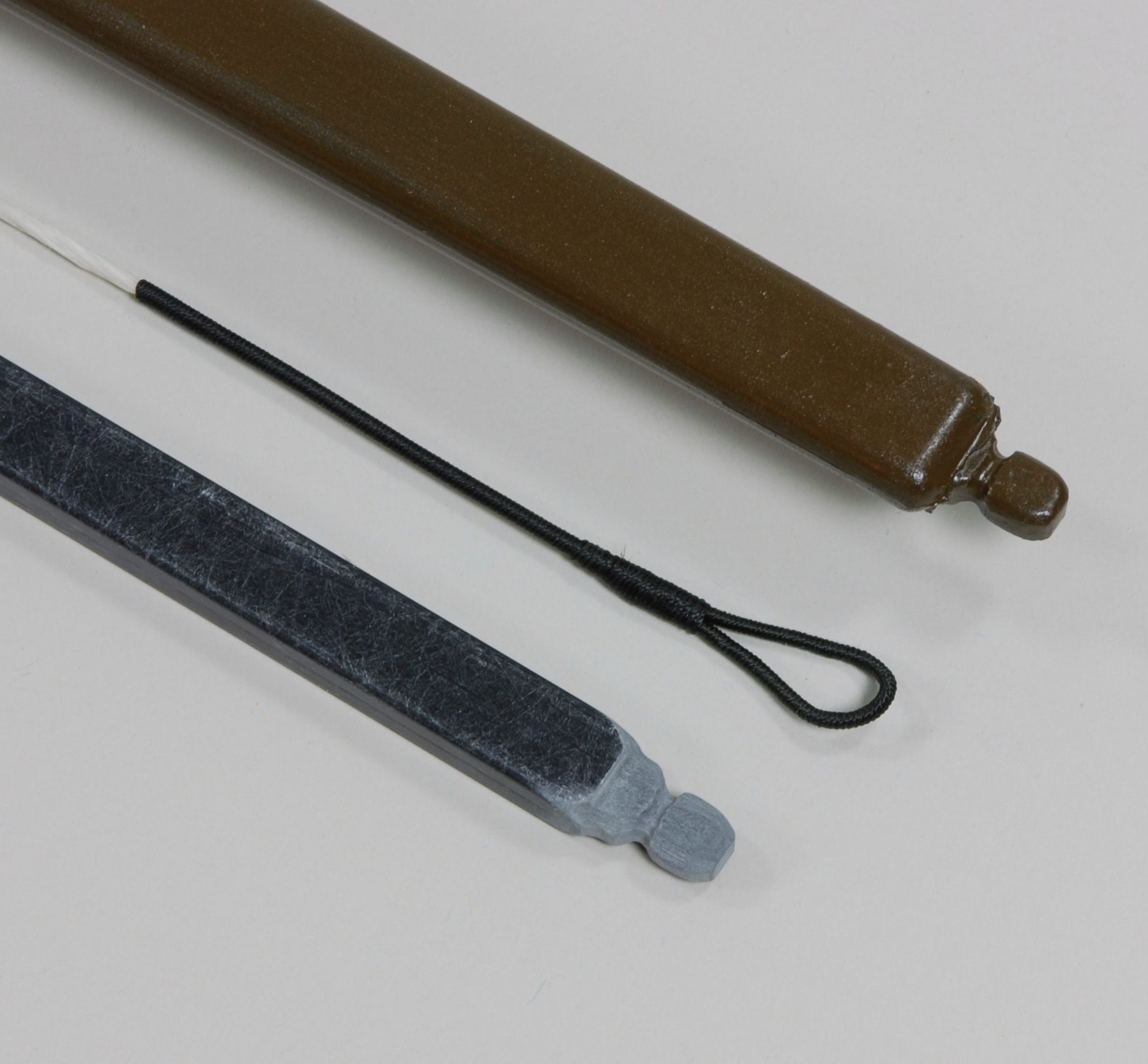 It consists of a core made of glass fibre, coated with medium-hard, highly tough polyurethane foam.
The bowstrings are made of hard-wearing Dacron®.
Our bows are insensitive to:
humidity
sun
stokes
hits and
dry fires / dry loosing
And can remain tensioned for years without lossing tractive force.
The ideal bow for LARP, medieval games, reenactment
and bad weather. But not only this, it also has:
A largely linear draught line, hardly measurable material fatigue and comfortable damping qualities make this product a perfect sports equipment in the youth section of an archery club, in tourism or even in therapeutic facilities.
At the same time, it enables even demanding archers to achieve excellent results and offers them the possibility of an inexpensive start in this sport.
It can be used both with heavy LARP arrows and sport arrows and delivers precise, constant hits.
Certainly it is no competitor for a good, hand-made wooden bow made of ash, yew or other traditional woods used in bow-making.
But this has never been our intention with this product.
How much care does the IDV bow need?
Wipe it with a damp cloth every now and then and do not leave it outside unnecessarily (the grip wrapping might get damaged in the long run). In case of longer storage, the string should be detensioned. Every time you use the bow, check the string for damages before to prevent it from tearing off unexpectedly.
The following versions are in stock:
140 cm: 18 lbs. @ 28″
140 cm: 26 lbs. @ 28″
120 cm: 26 lbs. @ 28″
each available untreated or
painted incl. winding at the grip.